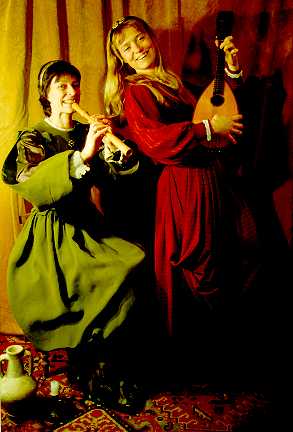 Marianta
Marianta presented a sparkling program drawn from the rich traditions of the Netherlands.
Theatrical Musical Program:
'Annular Rings'
History of Annual Festivities in the Low Countries
With a touch of humor and a whiff of theatre the performance takes you right through the seasons, from New Year's Day through to the next New Year's Eve, stopping at all the feasts and festivals on the way.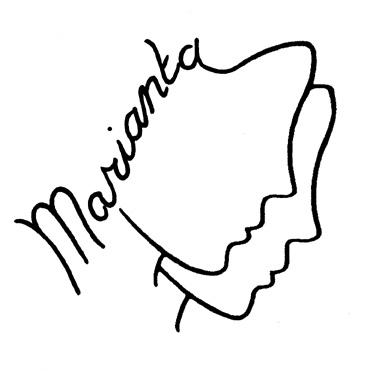 Amusing anecdotes, background information, songs, tunes and dances breathe new life into bygone days when the seasons dominated life and the people lived from feast to feast.
The songs and dance tunes were performed to the accompaniment of accordeon and recorders, plus some more unusual instruments such as the shawm, crumhorn, hurdy gurdy, bagpipes, hommel (Dutch dulcimer), rumbling pot, klepperklomp (clatter clog) and a tea chest bass called 'Kees'.
The audience joint in the show in many surprising ways!
Marianta performed this program in Dutch, English and German.